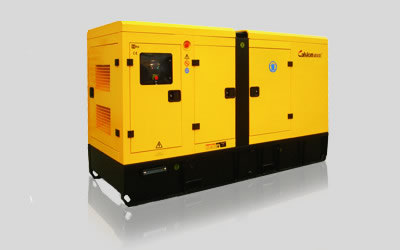 Silent Type Generator Set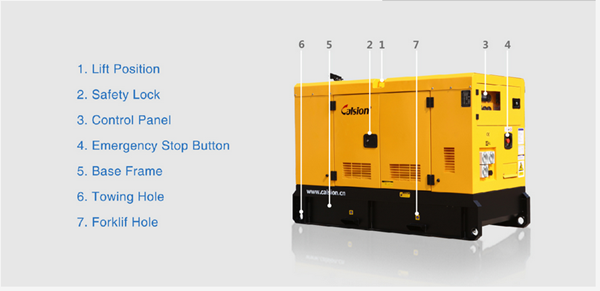 Low noise, economical and environmentally-friendly performance
Dramatic noise reduction
With new special sound-absorbing materials and built-in residential silencer, our soundproof diesel generator sets can effectively reduce noise to ensure quiet operation.

Environmentally-friendly design
Double-wall fuel tank design of this silent genset satisfies the environment protection demand of Europe and America.
Low exhaust emission
Emission of engine meets EU and EPA standards;
Fuel injection technology lower exhaust emission;
Common-rail system by high-pressure injection effectively lower NOx.
Exhaust system
Stainless-steel corrugated tube to make sure smooth exhaust;
Radiator of this silent type generator set is equipped with air cooler to allow the genset work normally at 40°C.
Safety
Auto alarm system
Durable monitor system is designed to allow automatic alarm;
Possible electric shock is removed with emergency stop design.
Earth leakage protection
Equipped with leakage protection device, this soundproof diesel generator set will break circuit and alarm once it senses electricity leakage from genset.
This silent genset also provides overload protection.
Humanized design
Control panel window
Doors and control panel windows make it easy for installation, display, maintenance and operation.
Waterproof and dust-proof design
Waterproof design of control panel, doors and canopy board effectively prevents rain and dust intrusion.
Fuel and water refill equipment
Base fuel tank, fuel filling port and fuel level monitor system are installed;
Water refiller is designed at the top of tank for water refill.
Endurable canopy
Canopies are made by high quality steel which is rustproof and highly endurable against erosion.
Convenient inspection and maintenance
Convenient maintenance on two sides
Daily maintenance work can be performed conveniently through the door on two sides of this silent genset.
Canopy is easy to lift
The canopy can be easily lifted when overhaul.

Tag: Large Power Generator Sets | Silent Portable Generator Sets | Silent Diesel Gensets | Air-cooled Diesel Gensets