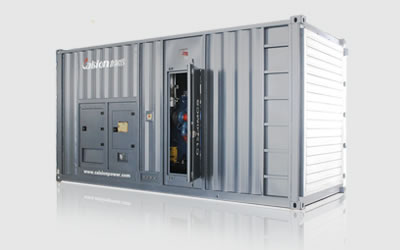 Container Type Generator Set
Parts of Container Type Generator Sets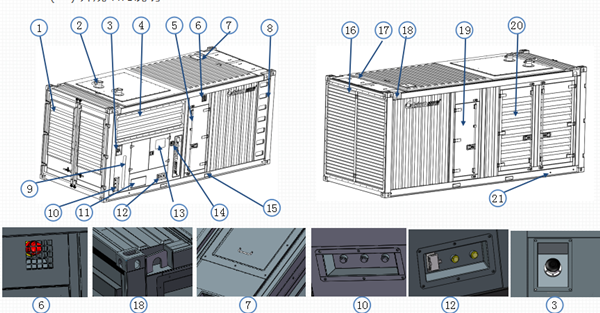 (1). Noise reduction shutter of back air intake
(2). Rain cap of smoke outlet
(3). External oil filler (with lock)
(4). Noise reduction shutter of side air intake
(5). Maintenance door
(6). Sound and light alarm
(7). Top water fill cap
(8). Ladder
(9). Oil level observation window
(10). Supply box
(11). Breaker outlet
(12). Output box
(13). Inspection box
(14). Emergency stop
(15). Forklift hole
(16). Front exhaust shutter
(17). Reserve top exhaust outlet
(18). Top lifting lug
(19). Maintenance door
(20). Reduction shutter door of side air intake
(21). Waste water outlet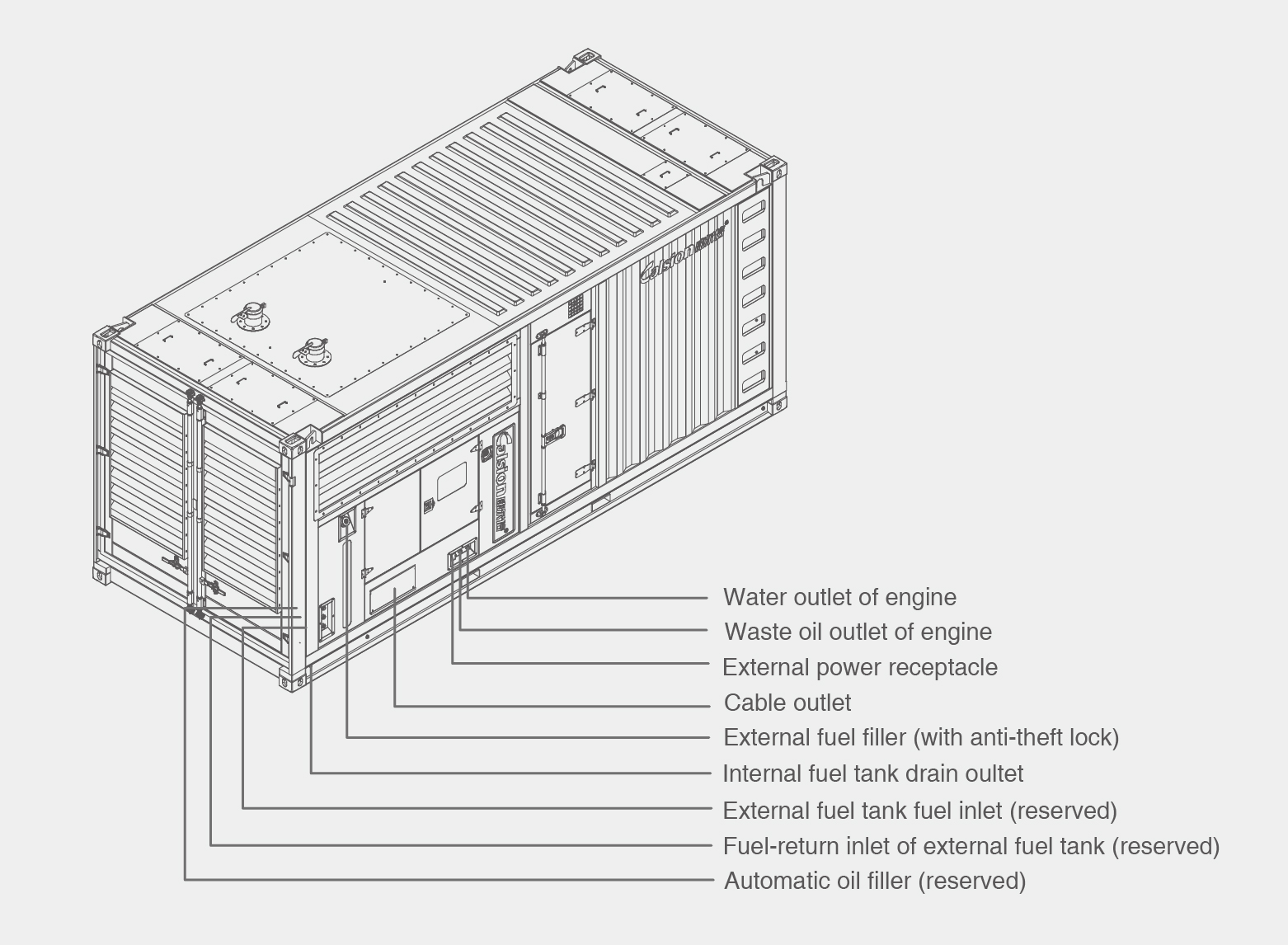 Advantages of Container Type Generator Set
Container generators include all advantages of sound-proof generators.
1. These diesel powered gensets are easy to operate and convenient for outdoor operation.
2. This container type generator set uses ISO 20GP, 40GP, 40HQ container as canopy. These containers conform to International Convention for Safe Container Standard (CSC).
3. This container generator set is waterproof and dustproof. Surface of this generator set is painted according to special paint coating and process requirements. It also uses compound noise reduction structure.
4. Air inlet and air exhaust of this generator set are equipped with silencer, silencer plate, shutter, rodent-proofing mesh, electric shutter etc., which can effectively reduce the noise of air inlet and exhaust.
5. This diesel powered genset is equipped with daily fuel tank to control fuel consumption of genset. The fuel tank is designed with a fire-resistant and ventilation cap for safe operation.
6. External spare parts can be dismantled during transportation. The supply box, oil observation window, external oil filler, and ladder for adding oil, etc. are all designed for convenient maintenance.
7. Noise level: 75-85 dBA @ 7m.

Tag: Diesel Electric Generators | Three-phase Generator Sets | Electric Power Generator Sets | Home Backup Power Generators | Container Type Silent Generators